Gravitywell 2021: What we did
Ah yes, 2021. The year that promised so much. The chiming of Big Ben was supposed to segue us miraculously from the dystopian doldrums of 2020 to a land of milk, honey and fewer restrictions. But then it happened. After 20 seasons at the cutting-edge of highbrow culture, Keeping Up with the Kardashians was cancelled.
In actual fact, 2021 has been an exciting one for Gravitywell. We've semi-migrated back to an IRL workspace (for those who want it) and the sheer number of awesome projects that have come our way has seen the team grow to a dizzying 12 members.
In classic agency style, we're unable to talk about much of what we continue to work on, but here's a flavour of what we got up to this year.
Launched an AI-powered tool with the Epilepsy Society
Working closely with the Epilepsy Society we launched unFlash, an AI-powered tool that detects and helps prevent the spread of flashing images on social media. The first-of-its-kind plug-in allows specific users to report examples of potentially seizure-inducing media that appear on their Twitter feed, which are then captured as part of a dataset used to train a Machine Learning model. unFlash's aim is to eventually teach the AI how to effectively detect and block media that falls within the photosensitive range. unSmashing.
Revolutionised the world of online tyre retail
Maya is an innovative new platform for purchasing car tyres. With a simple process built entirely around the customer, Maya provides truly independent tyre recommendations, as well as fast, free fitting. The team at Maya approached Gravitywell with a passionate desire to revolutionise online tyre retail — an industry plagued by horrible customer experiences. Because why settle for a Goodyear when it can be a great year?
Reinvented fine wine collection and investment
We collaborated with 1275, an innovative fine wine startup that is making a typically esoteric industry more accessible. For the first time, wine collectors can scan a chip on a bottle with their phone and discover the full history of their wine, from the vineyard to the table. Users have access to every relevant detail such as location, temperature, humidity and value. You'll have an 8:30 rez at Dorsia in no time...
Gathered deep insight for infrastructure projects
Copper helps other businesses through difficult infrastructure projects. We built an online tool that provides the Copper team with key data about the location of a new project so that they can advise their clients. Copper's new tool 'Communify' aggregates rich data from multiple sources and reformats it into customisable graphs, all through a simple map interface. Data? I don't even know her!
Cheered on the Three Lions with English Heritage
To coincide with the patriotic outpouring created by the England men's team's fantastic performance at EURO 2020, English Heritage released its Names of England interactive flag ahead of the final with Italy. Designed and developed by Gravitywell, the extensive Cross of Saint George carries the surname of 32,000 people, almost everyone in England today — or, the number of LinkedIn connections a recruiter will aim to make before lunchtime.
Celebrated our 20th birthday in (eco) style
As the famous saying goes: you only turn 20 once! Or something like that. 2021 marked the 20th anniversary of Gravitywell, making Simon feel very proud and very old all at once. So, how better to celebrate two decades of amazing clients and incredible projects than a rejection of technology altogether? The team went off-grid for a few days at Campwell, in the Wiltshire woodlands. It was wild and wonderful.
We were here to celebrate Gravitywell turning 20, so the devs agreed to leave their laptops at home and switch out Stack Overflow for an overflowing carful of alcohol and various foods suitable for campfire cooking...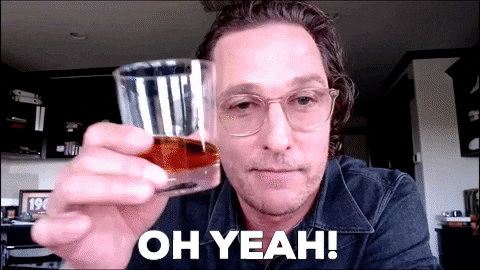 The Team
We've been adding quality to our team faster than a Newcastle United January transfer window, with four fabulous faces joining us over the last 6 months. Full Stack Developers Dulcie, Evridiki and Ben, and Front End Developer (and Sunday League sensation) Lewis.
Check out these Super Troupers...
And finally, some end-of-year existentialism: