Gravitywell 2018: What we did
Wow. What a year 2018 has been. Data dominated the digital world with GDPR enforcement and the Cambridge Analytica scandal. Bitcoin plummeted (Gravitycoin soared, apparently). Fortnite emerged as the biggest beast in gaming since Tony Hawk 1080'd, making us feel very old in the process. 'The Dress' debate returned in sonic form, courtesy of Yanny vs Laurel. IBM's AI defeated a human in a debate (and no, it wasn't a contestant from Love Island. Yikes). Should we mention politics?
While the world went crazy, we were tucked away in our Colston Yard studio working on an array of projects. Here's a roundup of what we did this year.
Built a pilates app
What do you do when you have a team of developers and designers together for a week in a stunning cliff-top Cornish abode, with access to caffeine, alcohol and mediocre internet connection? Build a Pilates app, obviously. The result was the beautiful Gaku.
Branded a data visualisation software product
Gravitywell was asked to design a new website for uber-cool Bristol-based renewable energy consultancy startup, Lindahl, as well as a new identity for their software product, Sift. I think you'd agree the designs are cleaner than a Scandinavian hand sanitizer.
Branded a herb legend
Queen of Herbs aka Jekka McVicar launched her herb farm on the outskirts of Bristol in 1987. The brand has a strong core following, but as herbs are becoming more popular they wanted to rejuvenate their image and connect with a wider audience of budding young herbalists. Or 'hipster herbos' as they're affectionately known. 
Built a time lapse viewer
A pioneer in the Time Lapse film making industry, Interval Films install proprietary camera units to capture beautiful images of building construction, engineering projects and spectacular art exhibits. Gravitywell designed and delivered a best-in-class software platform for clients to view their feeds from the hi-res cameras. Cranes never looked so good!
Built a car hire app
Green Motion commissioned us to design and develop an app for their customers at over 400 locations around the world. Imagine never having to wait at one of those gloomy counters again, filling out a thesis' worth of information. Our Sign & Go service makes that dream a reality.
Built a power cut alarm
We worked closely with Western Power Distribution to design and build a power cut reporting mobile app, helping improve communication with their 8 million customers. Gravitywell also designed and delivered an online marketing campaign to promote the app, which included video production, digital ads and social media campaigns. No one was left in the dark. *Ba-Dum Tshh*
Innovated the customer portal experience
This year has seen us add a number of extremely innovative functionalities to the Adelie Foods customer portal. One of our favourite features is the 'credit request', which gives users the option to request a refund through the platform whenever there's an issue with a product, eliminating the need to contact customer services. I wish Bristol city centre was as easy to navigate as our customer portal.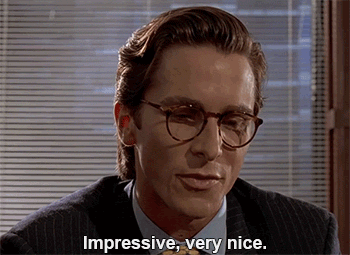 The Team
2018 also saw some new additions to the team. Full Stack Developers Jesús, George and Sam, and Marketing & Digital Content Manager Hugo. 
Did someone say Digital Boyband?