Minimum Viable Product (MVP) - 5 of the best examples
In a previous article, How an MVP can help your next project, I outlined what Minimum Viable Product is, and listed the many ways it could benefit your next project. In this article, I'll be looking at 5 of the best examples, and highlighting how the early stage MVP decision helped catapult these tech startups into the rarefied atmosphere of Silicon Valley superstardom.
First-mover advantage (FMA)
We're now so familiar with certain tech companies, it's almost impossible to imagine life before them. But everyone started somewhere — think Jeff Bezos in his oh-so-humble office back in 1999. We all know what happened next. 
What's exciting about the industry is that a clever idea can go a long way, but bringing the fully realised idea to life could be a mammoth task. In an increasingly competitive environment, first-mover advantage (FMA) is so crucial. Fortunately MVP is a proven way to achieve it. The important thing to remember is that the first version has to provide tangible benefit to the user — it has to include the essential features and functionalities. These 5 companies found those key ingredients, and set the foundations of their success.
The Swedish audio streaming giant has established itself as the industry-leading platform, with over 200 million users globally and user experience second to none. Founded back in 2006, the original entrepreneurs understood the importance of focusing on one feature, and doing it really, really well. 
Daniel Ek and Martin Lorentzon developed a desktop music streaming platform, to convert pirates from illegal music downloading to a legal, superior service. Once this MVP was successfully rolled out across selected European countries, Spotify began building the product, adding new features and signing crucial license deals with artists and record labels. The iOS app didn't exist until 2011, 5 years after launch, and Spotify for Artists was only introduced in 2013.
Founded in 2007 by San Francisco-based roommates and former school friends Brian Chesky and Joe Gebbia, Airbnb is now worth north of $30 billion. The homestay phenomenon has completely disrupted the hospitality landscape, but was born out of a simple idea to provide a solution to the city's hotels being overbooked during the 2007 IDSA conference.
Chesky and Gebbia developed an MVP in the form of a simple website, advertising air mattresses set up in their living room. They took 3 paid bookings — via the original website, airbedandbreakfast.com — and a tech giant was born. The service has since continued to roll out numerous features and improvements, including a mobile app and logo refresh in summer 2014.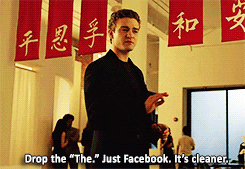 Anyone who's seen The Social Network, starring Jesse Eisenburg as (a better-looking) Mark Zuckerberg, will be familiar with the early days of the social media behemoth. The original idea of a Harvard-exclusive version of Hot or Not called Facemash, was swiftly closed down by the university. But Zuckerberg and three friends — Andrew McCollum, Chris Hughes, and Dustin Moskovitz — weren't perturbed, setting up Thefacebook in 2004, a Harvard University directory. The popularity of Thefacebook saw it released across selected top universities in the US, eventually opening its doors to the public in September 2006. 
Facebook has evolved dramatically from the super-simple version that was launched 15 years ago, gradually adding features like the Timeline and 'Like' button, and even the mobile app, all of which we now take for granted. Its story is a textbook lesson in the successful MVP: An initial basic version containing only the required features to meet its short-term goals, tested on a small group of users to gain valuable feedback. *Clicks like*
Simplicity was also the key for Groupon founder Andrew Mason, whose frustration at trying to cancel a mobile phone contract led him to launching a web platform called The Point, back in 2006. Inspired by the 'tipping point' theory, Mason's initial idea was to leverage group influence to accomplish a goal. Users deemed that this goal should be saving money, and The Point became Groupon in 2008.
A simple WordPress site and regular discount code PDFs emailed to subscribers formed the bulk of an effective MVP. This novel concept enjoyed rapid growth, with Groupon eventually developing its voucher system and backend. Everyone loves a discount, right?
The US president's favourite micro-blogging mouthpiece was actually born of a series of hackathons, back when founders Jack Dorsey, Evan Williams, Biz Stone, and Noah Glass were working on podcast platform, Odeo. The prototype — twttr — was released among employees at Odeo as an internal messaging system, and really took off at the 2007 SXSW conference, having been made available to the public in July 2006.
Twitter is now virtually unrecognisable from the early version launched years ago, with numerous improvements to user experience and performance. Another example of how a highly focused MVP can work wonders; the limited functionalities and invaluable user testing helped Twitter become the multi-billion dollar company it is today.
Conclusion
These 5 examples demonstrate the value of pragmatism during the early stages of a project. Having the big vision is an exciting place to begin, but in order to realise that vision it's crucial to focus on the key ingredient(s) and deliver that before anything else. As they say, Rome wasn't built in a day.
You can discover more of our MVP & Prototypes Insights articles here.
If you'd like to discuss your MVP idea or any other projects, just drop us a line.