Big Tech's big profits grow bigger as pandemic boom continues
In news that will surprise nobody aside from, perhaps, members of the Handforth Parish Council, tech giants including Apple, Google and Microsoft have reported soaring profits as eager consumers upgraded their devices and went crazy for cloud storage during the lockdowns.
Apple — whose products your author is wilfully subjugated to — posted Q2 revenues of $81.4B (yes, billion), up 36% year-on-year and a new second-quarter company record. Much of this success can be attributed to sales of pricier 5G iPhones (Keri Hilson presumably didn't part with her cash) and digital subscriptions for Apple TV and Apple Music.
"This quarter, our teams built on a period of unmatched innovation by sharing powerful new products with our users, at a time when using technology to connect people everywhere has never been more important," said CEO Tim Cook.
Just up the road in Mountain View, Alphabet, Google's parent company, announced Q2 revenues totalling $61.88bn, a whopping 62% year-on-year increase. This was largely down to a surge in spending on online advertising aimed at customers who were stuck at home, bored and browsing for things to buy that they'd ultimately regret. What, no one else bought a set of sequinned Nicolas Cage cushions?
Sundar Pichai, Alphabet's CEO, commented: "In Q2, there was a rising tide of online activity in many parts of the world, and we're proud that our services helped so many consumers and businesses. Our long-term investments in AI and Google Cloud are helping us drive significant improvements in everyone's digital experience."
Old skool faves Microsoft posted $46.2bn in revenue for Q2, up 21% from last year. The company's commercial cloud services grew their revenue, although other areas of the business were hit hard by the semiconductor shortage — noticeably sales of its Surface devices. 
Azure, Microsoft's answer to AWS, saw a stonking 51% growth, as did their social media platform for "professional" people, LinkedIn at 46%. (Shoutout to all the 3am rise-and-grind humblebraggers.) Gaming revenue was also up by 11%, thanks to a stupidly huge 172% increase in gaming hardware driven by the launch of the Xbox Series X/S.
"We are innovating across the technology stack to help organizations drive new levels of tech intensity across their business," said Satya Nadella, Microsoft's CEO and chair.
Alright, kids, the party's over now
I think we can all agree that these tech giants are doing pretty well for themselves — the above revenue figures attest to that. But how do these behemoths maintain absolute dominance in such a dynamic, competitive market? Well, by collecting obscene amounts of personal information, hoovering up potential competitors and competing unfairly with small businesses. Allegedly.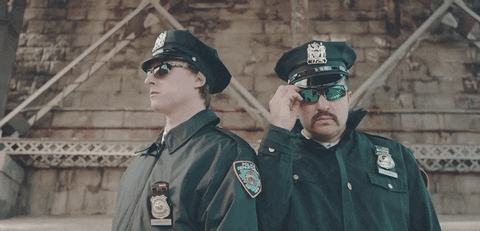 So, like a posse of jacked cops descending on an illicit house party in a late 90s college comedy, the regulators are ready to bring an end to the fun. In the UK, a new regulator called the Digital Markets Unit (DMU) has just started work on creating new codes of conduct for tech firms and their relationship with advertisers and content providers. Across the pond in the US, President Biden recently signed an executive order in a bid to promote further competition within the sector.
The question is, will it make the slightest bit of difference or is it simply lip service? Stay tuned for an MSN news notification on your iPhone...