Will agency developers steal my app idea?
You know the feeling. You can't sleep because an inspired idea pops into your head and your mind won't stop processing it. Unsolicited but exciting! You spend the following morning frantically trying to piece together the train of thought that hijacked your slumber. Eventually you have it down. Your groundbreaking idea is all yours, and no one can take it away from you! Or can they?
Why agency developers?
An understandable concern for anyone looking to take their app idea from conception to production is this: Will agency developers steal my app idea? Why specifically agencies, one might ask? Well, unlike your green-fingered 62-year-old aunt, or the achingly cool model/barista in Joe & The Juice, an agency or development house has the chops to take your idea and run with it.
Lest I should be accused of scaremongering, I should mention that this scenario is very unlikely to happen. No one at Gravitywell has witnessed this before. Nonetheless, it is worth covering all the bases to put your mind at ease before you proceed.
Research app development agencies
Before taking your app idea anywhere, your first port of call should be the internet. Research! A solid chunk of time devoted to research is absolutely crucial and will help you weed out any unscrupulous agencies. Questions you should be asking:
Are they trustworthy?
Do they have financial records on Companies House?
Do they have a registered address & phone number in your country?
Can you match the staff members on their website to their LinkedIn profiles?
Do they have testimonials or reviews?
Are they active on social media?
If you can confidently answer 'yes' to these questions, then you're probably in safe hands because a well-established company has far too much to lose from bad publicity. Note - 'active on social media' doesn't mean the agency needs to have more Instagram followers than Little Mix, but a consistent output of legitimate content across relevant channels should be expected.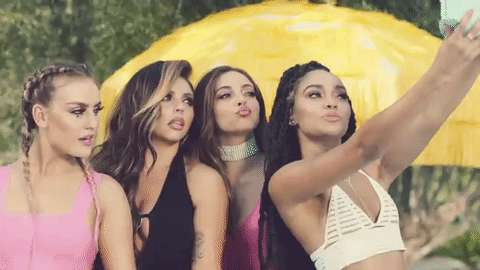 Confidentiality Agreement
Once you've completed your due diligence and decided on an agency, ask for a mutual NDA (Non-disclosure agreement) to be signed. Something like this. This should be a mutual agreement to fully protect both parties. Yes, you want to protect your intellectual property, but equally the NDA should not restrict the agency from working on other projects either, or they will be reluctant to sign it.
An NDA may not always be the correct approach. If your idea is a fairly obvious derivative (e.g. follows an "X for Y" format, like: Uber for construction workers or Facebook for nurses) then that is not likely to be protected by an NDA because the concept is well established in the public domain. If you're concerned your app idea is easy to copy then perhaps it is easy to copy - which doesn't necessarily make it a bad idea, of course. However, it might be better to just accept the situation and push to have both the first and best version. This is known as first mover advantage. Think eBay.
Ultimately, your best bet is to approach well-established agencies with a good reputation. If you stick to this rule, then you can virtually guarantee that your idea will not be stolen. Furthermore, you will likely develop a fruitful working partnership with a highly-skilled team of developers and designers who will ensure that your app fulfils its potential.