How coworking spaces can give your remote team balance
Workspaces draped in indoor plants, a fresh pot of coffee waiting to be poured, 80s-era Stevie Wonder softly serenading and the gentle buzz of professionals hard at work. This is a fairly typical snapshot of the workday's new look. Or, in my case, from the coworking floor at Hamilton House, a monolithic 1970s building on Stokes Croft, Bristol, home to an array of creatives (and a not-so-mild Banksy).
The rise of shared workspaces in cities and urban centres — there were 19,000 recorded worldwide in 2019 — shows no signs of slowing, with the global pandemic forcing businesses to recalibrate their approach to the working day. More than a trend or Covid-19 knee-jerk, this shift-to-coworking phenomenon is fueled by advances in technology and the subsequent modernisation of the corporate world. I mean, even your soon-to-be-retired accountant uncle uses Zoom! 
Therefore, coworking spaces are no longer solely the home of the freelancer or entrepreneur — companies of all shapes and sizes are getting in on the action, saving a fortune on expensive office rent whilst offering employees a desk away from home.
In reality, however, the forced closure of offices during the first government-imposed lockdown was the shock to the system needed to accelerate this inevitable rethinking of an antiquated 5-day, office-based system. In an article I wrote following the 23 March lockdown announcement, I suggested that 'alternative work arrangements' had been gathering momentum pre-Covid in our industry and others. It's both bizarre and exciting that these 'alternative' arrangements have suddenly become the status quo, even if Mike Parry doesn't like it.
From a Gravitywell perspective, we started working from home the week before the first lockdown was announced. Although it took a few weeks to adapt, the team found the switch from studio life to #WFH to be surprisingly smooth. There's no denying that technology helped with this transition. Tools like Slack, Monday.com, G Suite and especially Discord have become bedrocks of our internal workflow, with Google Meet, Zoom et al. proving to be more than adequate (sometimes even more efficient) replacements for in-person meetings and workshops.
For the time being, we remain a remote team but will continue to evaluate our options as restrictions ease and human contact becomes the norm again. This is where coworking spaces come into the picture. Earlier this year, a couple of us decided to take a workspace at Hamilton House whenever we wanted a break from home working. (The fact that we're also both fathers of unruly toddlers may or may not be a coincidence.)
The many benefits
Having the option of a coworking space has undoubtedly helped provide balance, something that's integral to retaining sanity and producing good work. Everybody is wired differently, of course, but structure is an important factor in my productivity and being in a specifically work-focused environment 2 or 3 times a week certainly helps.
Speaking of sanity, staring at the same four walls every single day of the week is probably not ideal for mental wellbeing. Sure, that new desk you bought from MADE.com is bang on-trend and, yes, it's handy being able to receive Amazon deliveries rather than having to awkwardly ask your neighbour, but sitting in your living room from dawn 'til dusk is best saved for sick days — served with a generous side of Homes Under the Hammer, of course.
Recent research shows the significance of small, seemingly irrelevant interactions on our sense of belonging. These moments can heighten our happiness, whether it's a chinwag with the postman or a convivial catch-up with the barista. In short, human interaction is healthy. (Unless you're Larry David.)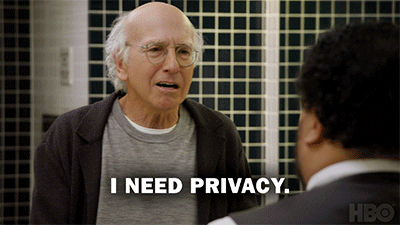 Coworking spaces also provide excellent networking opportunities. Whether these are events laid on by the space itself or something more organic, being a member allows you to connect with people you otherwise wouldn't meet. Depending on your industry, this could turn out to be the most important perk.
A word that crops up often in the post-pandemic working lexicon is flexibility. Such an important element of a healthy work/life balance, having the ability to be flexible with when and where you work is now very much front of mind for employers and employees alike. Coworking spaces that are open 24/7 (Hamilton House is one of them) make it easy if you need to work late, come in early or even take a call on the weekend.
So, as we hurtle happily towards 2022, perhaps it's time to consider coworking spaces as an option for your remote team. The informal new normal? Sounds good to me.