6 steps to improve your Digital Presence in 2019
The likelihood is you already have an online marketing strategy and therefore a digital presence. Whether you're a new business or a well-established one, there's bound to be some of your DNA detectable in the sprawling metropolis that is the internet. The question is — is this presence doing anything for your business? Is it providing you a steady stream of customers?
What is Digital Presence?
Your digital presence is the combination of anything your business has or does online. This includes your website, social media channels, and any other pages that appear when your business is searched on Google — directories, external articles, awards etc.
When successfully implemented, your digital presence suits up as an online salesforce, spreading brand awareness, drawing interaction and building trust with potential clients. Although this might sound daunting, it needn't be. The key is to develop a patient, systematic approach. Building a solid digital presence won't happen overnight — think of it as a slow burner — but eventually you'll govern a substantial stream of content that represents your brand and connects with the right kind of prospects.
To increase traffic, engagement, conversion rate, and optimise your digital presence overall, just follow these 6 steps... 
1. Make sure your website is mobile-friendly
Absolutely key. The majority of web browsing is now done on the addictive little machines we carry around in our pockets. This trend will only continue, as mobile phones become more advanced and the web adapts to this demand. Even my dad booked a flight on his phone recently. He selected the wrong airport, departure time and destination, but that's beside the point.
Another great reason to mobilise is that Google is now rewarding sites that do so, by adding mobile-friendliness to their list of ranking signals. You can check how mobile-friendly your site is by using the Google Mobile-Friendly Test tool.
2. Blog
The foundation of your digital endeavours, a blog is the best way to stay in communication with your current and future clients. Blogs are an opportunity to truly convey your brand message and talk to your audience in a unique voice. Not only are well written posts authentic and informative, they can potentially reach a far wider audience than any traditional sales pitch. Platforms like LinkedIn, Medium & Twitter are all excellent spaces to share your content.
When drafting your posts, it's crucial to make sure that you optimise them. Linking back to your website within the article is a great way to retain user engagement, and using keywords is also important considering search engine rankings.
3. SEO
Speaking of search engines. Search Engine Optimisation (SEO) is next on the list and another crucial component to your digital marketing strategy. The goal of SEO is to place your website as high on internet search results as possible, therefore capturing potential clients ahead of your competition. It also helps boost your brand recognition in a busy marketplace. Like many trusted marketing practices, organic SEO isn't a quick fix. However, for those willing to be patient it is a worthwhile investment of time and effort.
It's not unusual for businesses to outsource SEO to an agency — like other components of a marketing strategy — but it won't be cheap. If you can afford the time, it's probably something you should keep in-house.
4. Google Ads
If, like Simba, you just can't wait to be king, then Google Ads (formerly Google AdWords) is probably the most effective weapon in your arsenal. These ads appear at the very top of search result pages, catapulting your business into prime real estate without the sweat and tears of organic optimisation. Instant results come at a cost, however. Setting daily budgets, maximising keywords and negative keywords, and constantly monitoring performance is crucial to getting the most out of your money with paid ads.
5. Social media
Social media gets a rough time. It's often charged with being responsible for the demise of humanity, but that's a little unfair. There are multiple channels to choose from and they are free, so you should certainly devote time to cultivating a slick social game. Speaking of social, remember to be just that — engage! Don't be afraid to get involved in conversations, respond to questions, or like content. It's also worth bearing in mind that each platform has its strengths and weaknesses, and differing audiences. Don't fling the exact same piece of content across all of them, because what works on one might not fare so well on another. Here's a brief overview of the main players:
LinkedIn - First and foremost a business networking platform, LinkedIn is the go-to place for posting blogs, professional events and job listings etc. That being said, professional people are still people (well, most of them) so don't purposefully quash your personality either.
Twitter - The Twitter world moves on faster than a Love Island cast member, so you can post more often and be slightly looser with your content than on LinkedIn. This is a great platform to let your personality come across and engage with your network.
Facebook - Arguably the trickiest social media platform to navigate as a business. Facebook has more users than the combined population of Europe and the Americas, but said users have always been wary of the commercialisation of a network that originally started out as a platform for staying connected with friends. The potential is huge, but its effectiveness likely depends on your type of business. Content-wise, Facebook probably sits somewhere between LinkedIn and twitter.
Instagram - Selling contents insurance? You might struggle on IG. Launching a coffee bean roasting, reclaimed wood-panelled multipurpose events space? Bingo! Instagram is a visual platform, which is why businesses such as tattoo studios and fashion brands love it. Don't be put off though. Get creative and see this as an opportunity to showcase your brand in a more playful, accessible way.
6. Get listed in directories
Having your company listed in directories — both local and further afield — is a fantastic way to increase exposure and bring in new business. Directories often feature high up the list on organic searches and they also offer a certain cache. Sites like Yelp and Google are obvious choices, but there are also platforms for specific industries. Bristol Media, for example, is great for creative agencies in the southwest UK.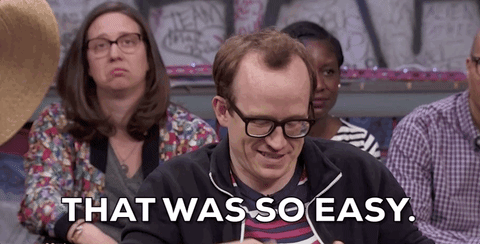 Easy, right?
There we go, the 6 steps you can take towards improving your digital presence in 2019. Business journeys typically begin online these days, so make sure you're in the mix with solid content, a strong social media presence and meaningful online connections.
If the idea of writing blog content or crafting Instagram captions makes you nauseous ('what even isa hashtag?'), then consider reaching out to an agency or individual to work alongside with closely. Once the foundations are in place, you can easily continue yourself.
To learn more about how Gravitywell can assist with your marketing requirements, give us a call.