5 steps to Startup success
Starting your own business has never been so popular, with a whopping 65% of UK employees harbouring a desire to break out on their own. This figure looks set to increase as the mother of all disruptors, Covid-19, has inspired the entrepreneurial-minded to either get creative or to finally take the leap on their 'tomorrow' project.
The tech industry has had a better time than most during the pandemic. It's no secret that behemoths like Netflix and Amazon enjoyed staggering profits throughout 2020, while 'the new normal' made household names of once-niche upstarts like Zoom. 
Global pandemic or otherwise, it would appear the route to startup success remains much the same as it was two years ago. According to TechCrunch, the types of startups that most often reach profitability are eCommerce, Chrome extensions and mobile apps — in that order. Food for thought. Let's be honest though, launching a successful startup isn't an easy gig. In the UK, around 20% of startups fail in their first year, and around 60% bite the dust within their first three. So, how can you buck this trend?
1. Map out your vision
As Benjamin Franklin once wisely said, 'by failing to prepare, you are preparing to fail.' Having a clear vision and setting out a roadmap for your business is the first critical step to success — it will help focus your strategy and inform the remaining 4 steps. But don't just take it from me. Research from Small Business Trends shows the value of preparation:
Of people who start companies with a completed business plan
36% obtained a loan

36% received investment capital

64% grew their business


 
Of the people without a business plan
18% obtained a loan

18% received investment capital

43% grew their business


 
The numbers are telling. It's also important you're able to present your plan to potential business partners and investors who will need to scrutinise the details. Typically, your business plan should outline the first 3-5 years of your strategy.
2. Provide value to your market
A shocking statistic revealed by CBInsights is that 42% of startups fail due to a lack of market need for their product or service. That might seem hard to believe, but I'm sure you can think of one or two companies that burst onto the scene offering… not a lot. Or in the case of Digiscent, disrupting the scented candle market with iSmell, an odour-emitting device that users plug into a USB port. Ever buy one of those? Me neither. So, you need to make sure you're offering something people actually want and, crucially, are willing to pay for. 
Doing market research needn't cost the earth — in fact, you can easily conduct it yourself — and it could potentially save you a fortune both in time and resources. You should also ask yourself the difficult question of whether your idea is a one-hit wonder, or if it genuinely has the depth of support to be sustainable.
3. Engage your community
A successful startup does so much more than develop products and acquire new customers. It builds an engaged community, relying on these users to provide honest feedback and, hopefully, evangelise on their behalf. 
Tapping into the various social media platforms is the most direct way to reach your target market. Hold your horses... don't set up a profile on every available platform just because you can. Think about your market — where are they? What's your strategy for producing content? If you're an alternative jewellery eCommerce store then sure, investing time and budget on Instagram makes sense. If you're a B2B SaaS upstart in the utilities sector, however, a customer service presence on Twitter and a healthy Google Ads budget would be more apt.
I discuss this in my Two Minute Tuesday series on how to market your new mobile app.
4. Foster a healthy work culture
Startup environments are typically fast-paced and ambitious, but, for obvious reasons, job security can be somewhat precarious. Because of this, the most successful startups provide employees with an enviable company culture that fosters productivity, collaboration and innovation, along with all the perks synonymous with progressive workplaces — and no, you don't need a ping pong table. That was so 2012.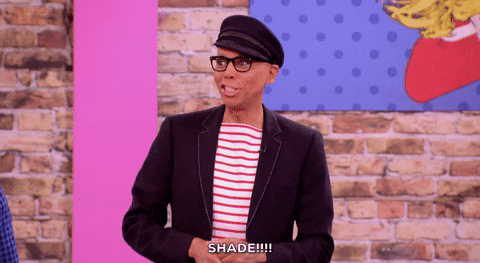 5. Lean on your mentors
Successful founders dedicate their time not only to raising investor funds (another incredibly important element of startup success - check out this excellent guide from Crunchbase) but also to seeking the invaluable advice of mentors. A seriously underrated strategy for startups, the industry expertise that a mentor provides — as well as their connections — could be the difference between your business thriving and fading. The key takeaway when it comes to mentorship? Don't be too proud to reach out for help. After all, there's no 'i' in 'successful startup'. Okay, that's terrible, but you get the point...
So there are your 5, actionable steps towards launching a successful startup. Like any new business, there will be million-and-one things for you to think about, but if you can tick these boxes you'll be well on your way.
At Gravitywell, we love working with enthusiastic startups. If you have an awesome idea (and a plan, ideally 😉) we'd love to hear from you, so get in touch.