Digital Gaggle 2019 - Highlights
Phone fully-charged — Instagram and Twitter would be taking a hammering — I made the short walk down Colston Street to the Watershed Cinema for April 2019's Digital Gaggle, the bi-annual conference 'bringing together the best creative digital marketing minds in Bristol and the South West'.
This was my second Gaggle, having been to the November edition 6 months before. I therefore went easy on the coffee that morning, knowing that at the conference caffeine and sugar would be flowing like the proverbial rivers of milk and honey. I wasn't disappointed. Noisy Little Monkey once again rolled out the sweet stall — or candy shop, for those au fait with 50 Cent.
Prior to the conference introduction there was time for some networking (aka slightly awkward mingling), where I was fortunate to meet the guys from Babbasa, a Bristol-based social enterprise that empowers young people from ethnically diverse and less advantaged communities to move into work, education, or business. An inspiring organisation, their next event is on 24 April at The Station.
After a warm welcome from Natasha our host, it was down to business. My only regret so far? I should've taken more chicken skewers from the buffet. I'd been way too polite.
Matt Curry - Head of eCommerce, Lovehoney
Matt is head of eCommerce for Lovehoney, the UK's most popular online shop for… look it up. Possibly not while you're at work. Having worked in eCommerce for over 15 years, Matt knows a thing or two about selling stuff on the internet and offered some fascinating (and amusing) insight into understanding the consumer. His explanation of the 'distressed customer' was particularly interesting — a customer spending time researching delivery time, discreet packaging etc. reveals telling concerns, and this data leads to an improved buyer experience. Maybe I'll stop shopping on incognito…
Mel Hyde - Head of Paid Media, Edit
Head of Paid Media at Edit, Mel has numerous years experience leading some of the UK's largest PPC accounts. She gave some great insight into the value of automation, and how marketers can still produce effective campaigns even as Google becomes ever more savvy when it comes to PPC. My personal takeaway was micro moment targeting; focusing on the moments that matter. I wonder how long it will be until we can automate exercise? I'll be waiting.
Josh Baldwin - Inbound Manager, Noisy Little Monkey
Josh is Inbound Manager at Digital Marketing agency, Noisy Little Monkey. He's also the owner of a well-kempt beard, which I admired. Josh's talk was all about debunking the bullshit surrounding SEO practices, and boy did he debunk! His exasperation at obsessive link building was music to my ears, and he gave some great insight into why meta keywords just aren't relevant anymore. The Atomic Kitten of SEO, if you will.
The 40 minute break looked something like this: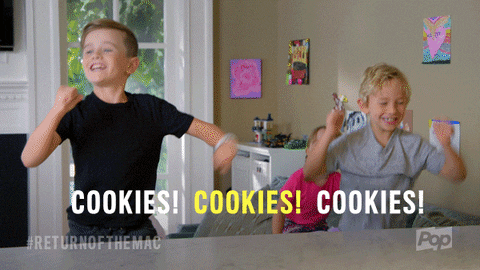 Iliyana Stareva - Global Partner Program Manager, HubSpot
Global Partner Program Manager at HubSpot, Iliyana plans and executes cross-functional change across global teams and drives a partner-first approach for company-wide initiatives. She gave a thought-provoking talk about improving inbound results from a PR perspective. It was interesting to learn that, like marketing, PR has focused its attention on content. This statement — 20% content creation + 80% content distribution = 100% content success was definitely food for thought.
Ben M Roberts - Head of Marketing, Talkative
Ben is the founder and host of 'The Marketing Buzzword Podcast', Head of Marketing at Talkative, a SaaS Technology Start-Up and an international conference speaker. He explained how marketers can stay human in a world dominated by tech, keeping us on our toes with a Sci-Fi movie-related quiz. Ben offered some excellent tips, such as resisting the urge to chase the shiny new toys (nothing to do with Lovehoney) available to marketers. Sadly, my knowledge of Sci-Fi movies is zero. I haven't even seen Star Wars. Seriously.
Fox - Marketing Director, Pukka Herbs
Fox joined Pukka Herbs in 2013 as Creative Director and in 2015 moved to Marketing Director with global responsibility for all brand communications across all channels, packaging and product innovation. He started well, throwing out freebies to the audience. This is surely the way to begin a talk, no? Fox continued with the story of Pukka, and how their principled vision drives success in a very congested marketplace. He also explained the benefits of a recent influencer marketing campaign, which augmented the community-led power of the brand. Inspiring stuff.
Another superb Gaggle in the bag. Until next time...