Hackvember 2016
After such a great success with our #builtwithmeteor Hackathon in 2015, we were really disappointed to find that Meteor wouldn't be hosting another this year.
But why should that stop us? We'd learnt so much in what is achievable in 12 hours (mainly lots and lots of problem solving) and we were raring to go for round two - so was the birth of Hackvember 2016!
And what would we be building?
*Keith Moon drum roll*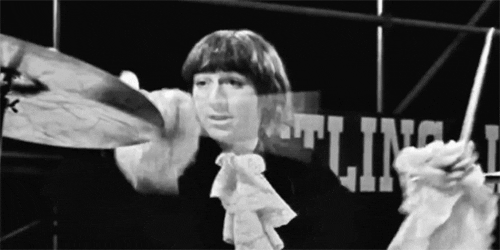 Zombie Chess!
The core idea was that we could take an existing game (chess) and put our own unique, fun and engaging spin on it. As it happened, Github was running a month-long hack, the Github Game Jam with very loose guidelines around hacking, modding or augmenting.
Unlike last year, where we were building Petricide completely from scratch, we decided this time we'd remove some of the blockers we'd encountered in an effort to deliver something more exciting and more complete by the end of the 12 hour period.
The beauty with Zombie Chess is that it isn't a brand new concept, which means there were some great foundations to get the ball rolling.
We decided to use Stockfish.js to power the AI and Chessboard.js as the basis for the UI wrapper and game events, so we had a system that we know worked - meaning we could bypass the bones and get straight to the meat of the project. With these solid foundations we could make a great single-player game experience, putting the player against a chess AI.
So with this in place, from 10am to 10pm (and beyond for some of the members of the group) we worked to create an (almost) flawless and incredibly exciting project.
We were also joined by some new recruits - this year we were lucky enough to have David Smith and Dan Hunt to provide their invaluable ideas, UX design and filming skills to our artillery.
After a pep talk from Chris, leader of the hack, we split into two groups. The devs spent time checking to see what was plausible in the time and what we had to work with, the designers and Ux'ers looked at the concept behind what we could build.
We started out brainstorming who the two teams / sides of the chess board could be - looking at both topical and classic divides.
Around half an hour later and at this point there's an equal weighting over The Royal Family vs Plebs (the rest of the UK) or Rock Legends vs EDM Dance Icons, and our decision is going to be very much based on whether or not we can have the "horde" chess variant.
The following catch up meeting as a full group went something like this:
So can we use the "Horde" chess variant?
No, not in 11 hours.
Goodbye Queenie, hello Heldens.
What about having an isometric board?

No, no not in 11 hours.
Regular layout it is.

If only all meetings were this simple.
Now we know what we're building and designing, we need some styling guidelines.
Thanks to previous experience creating game graphics for Hero Manager, some of the team were more than familiar with how creating digital art graphics can consume time like you wouldn't believe. We were envisaging the 12 hours at an end and with us having produced a patch of grass, maybe a tree and the vague outline of a characters head.
So as amazing as it would have been to have some really high quality realistic digital art and UI, the kind you'd see on the likes of Hearthstone or Starcraft, we knew and accepted it wasn't realistic to aspire to this in the time. Plus pixel art is also still extremely cool, if not just that bit more time efficient to produce.
With all of this decided, there is now several hours of solid working, simply trying to plough through as much as possible. Until around 4pm this is punctuated only a few times by the arrival of doughnuts, demands for coffee, a few huddled discussions and the odd exchange to ask questions.
During this time, the following is happening:
- A pinterest board to nod to styling is made by the design team
- Reactive sounds are expertly sourced by James
- In game Banter is written and scripted by Simon
- David is filming and editing the first half of the hack's highlights
- All the extra clever technological bits and mechanics of the game are worked out by Lucian, Chris and Luke
- The board skin is being meticulously designed by Matt
- UI is being mapped out and fonts are gathered by Dan
- Intermittent social media updates are made by all
- I have produced the first few icons / character artworks
- Jack is doing accounts because some of us still had proper work to do. Although, inbetween the Banter scripting, Simon has also done some real work too.
Visuals of the above summary can be seen in David's expertly filmed video below.
Around 5ish, Chris calls an update meeting. Surfacing from our work makes us realise that we are hungry and a break is long overdue. Cue a beer run and pizza delivery.
Myself, Jack and James made the mad dash to Sainsbury's for alcohol, with frequent texted warnings that if we returned and the pizza had been eaten, heads would roll.
During food and alcohol consumption, David kept on filming. But a time lapse of the joyful eating of pizza and drinking beer sounds better in theory than it translates to in reality. Turns out it's actually just a group of people ramming carbs and bottles into their mouths with no breaks or signs of stopping.
Around 7, fed and watered we return to work amidst a mild pizza coma. The game miraculously started to come together, and instead of looking like this:
Started to look like an actual thing:
We were building up some excutive class steam, with the game engine mostly online and the leaderboard complete.
And then, at 8:30, ten and a half hours in... we had a power cut.
Understandably, work temporarily broke down without any power or wifi (or light for that matter). However, after a small rave, some angry tweets at utility companies and a premature descent into madness for half an hour, power returned and we resumed the challenge.
You can see evidence of this in the second part of our hack highlights.
For the last three hours, we turned up Heldeep Radio and knuckled down to bring together all the assets generated over the course of the day and start to stitch it all together.
After some final polish, some splash screens and an about page, we called time on the project and shipped the final result.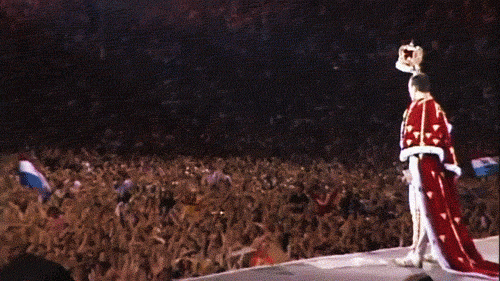 So there you have it! 12 solid hours of blood, sweat and tech and you can try your luck at Zombie Chess, where the reanimated corpses of rock legends battle the most charismatic icons of dance music.

What are you waiting for? Go and play!