Customer Portals
Adelie Customer Portal
Self-service and ordering portal - connects to existing ERP.
£14m of order value in 2018, 10,000s of stores, 100s of household names.
High quality customer experience.
Live ordering, scheduled orders, cut-offs, EDI and bulk uploads.
Multiple delivery points, multiple users.
Reporting, customer services, Sale or Return.
Any device, any time, always quick and easy.
Click here to View Project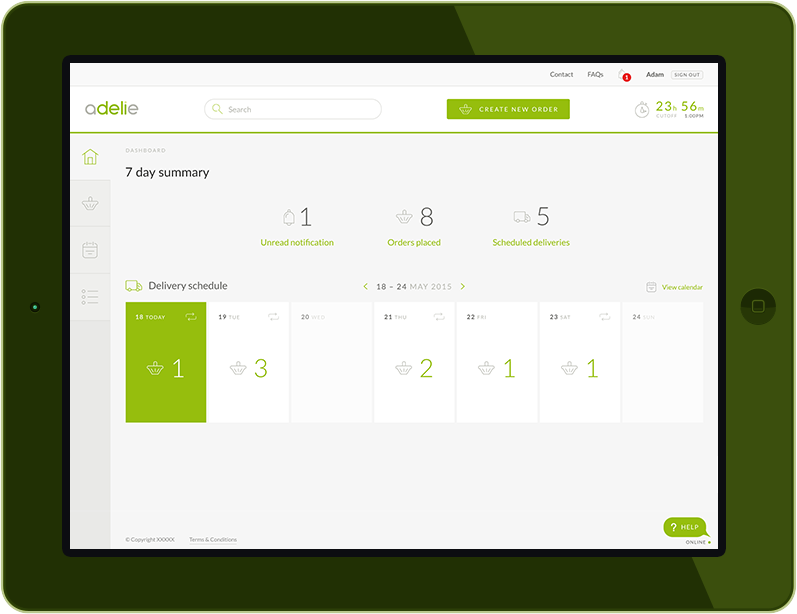 Services & features
eCommerce, ordering and online payment.
ERP integration.
Self-service & Customer service features.
Reporting.
Native apps and web-apps.
Modern, responsive web design.
Customisation options.
Software for B2B & B2C.
Marketing and on-boarding support.
Testimonials
Gravitywell managed to understand our existing complex business needs and to anticipate future ones. They delivered the right technology for the project but also brought a design and UX consideration that is rarely seen at enterprise-level. We're very happy with their impressive effort, pro-active attitude and general responsiveness so we expect to continue the positive relationship in the future. Written by Matthew Arnott (Head of Business Systems & Service Delivery // Adelie)