The Good, the Bad and the Ugly: CVs
It seems to be that time of year where CVs are flooding our inboxes thick and fast, and although there's plenty of great ones, it's reasonable to say we see some pretty questionable ones too.
Whereas some could be promising with just a bit of tweaking, there's also the CVs where I'm not sure how anyone thought it was an acceptable thing to send to a potential employer.
I appreciate it's a tiresome process, so whether you're dusting off and updating yours for a career move or this is the first rung on the job ladder, here's a handful of things that we regularly see in CVs and covering letters that can be real turn-offs for us at Gravitywell (and like-minded employers!)
Plus a few gentle nudges on how to combat them.
Spelling mistakes
You're human and it's easy to overlook the odd one staring you in the face (there's probably half a dozen in this post alone), but when your CV is riddled with them, it gives the impression that you're careless and haven't taken the time to read your own work. It also then debunks your claim in the opening paragraph that says you're vigilant and take great pride in your work.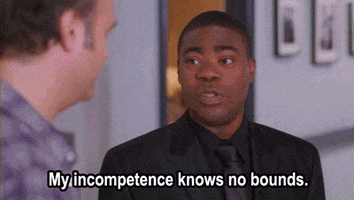 What can I do?
Granted you may be in a rush trying to reach a deadline, but if you've got time then don't be too proud to get someone to check over it for you - another pair of eyes can be invaluable. Alternatively, if you can, revisit it a few hours later after a break. If you are under pressure, I find it's far easier to pick mistakes off a printed page rather than reading from your screen.
Ccing other companies into your email
So you say in your cover email that you've admired us for quite some time and that you love the way we build websites. That's all well and good but we can see you've said the exact same thing to every other vaguely relevant company in a 10 mile radius.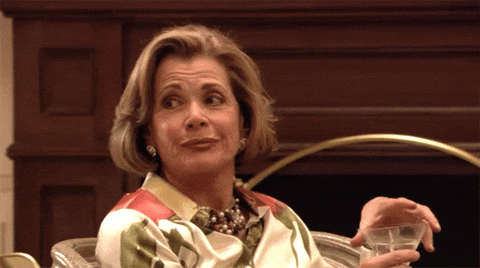 Plus, the fact that you're applying to a digital agency and don't know the difference between using Cc and Bcc in an email is somewhat of a concern.
Addressing your email to the wrong person, e.g. a totally different company
Again, if you're copying and pasting bits of your cover email, that's fine - just don't make it glaringly obvious that you're doing it by accidentally pasting the wrong recipient.
Please note: You will be called out on it!
It's impersonal
This is a bonus that follows on from the two points above: it irritates me when we receive emails that just say 'Hello', 'Dear Sir or Madam' or 'To whom it may concern'.
What do you suggest?
I understand in some circumstances this is necessary or acceptable for certain companies, as people can be cagey about personal info, and rightly so. But if you can, try to always address it to a person or at the very least the company as a whole - it shows me that you've had the initiative to look at our team page and taken the time to go through our website.
If in doubt, look at social media or (dare I say it) LinkedIn to find out names. Failing that, address it to the company or the title of the most relevant person or department you can think of e.g. 'for the attention of the creative director and/or the design team'.
It's too long
You'll have heard this a thousand times but having received a 14 page CV before (which was purely text by the way - without literally an inch of whitespace) I can't stress enough that unless your life story is truly spectacular then you're not going to hold our interest after a couple of pages.
The phone has rung, I've been asked to do something, a client's emailed me: I'm not concentrating anymore and I probably won't go back to revisit it.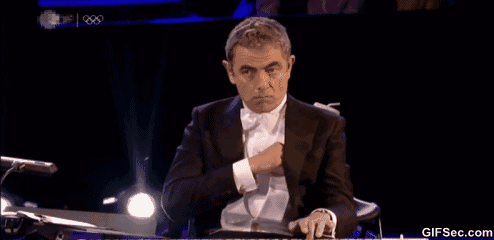 How do I combat this?
It can be difficult but you need to cut the fluff out:
state 'references on request' if you can't provide contact details in the CV
provide the most relevant aspects of your experience to the job you're applying for - such as your knowledge and practical use of different technologies, your previous agency and in-house experience
explain how previous projects you've worked on or clients you've worked with are relevant to the job
Cherry-pick and be concise. Consider whether or not your trip to Cambodia to look after monkeys is really more relevant than evidence of your ability to work as part of a small team.
If you've got more to show - fab! Link me to blog posts, articles, social media and your github. Attach portfolios, concept and example work, but please keep that CV to two pages max!
Remember: Keep it concise and link to / reference / attach anything additional that you want included.
Irrelevant information
Of course we want to get to know about your personality! We're not looking for robots to churn out work and we want to know if you'll be a good fit for the team - but it also doesn't help if that's the only thing you talk about.
Regularly we receive CVs that manage to do the impossible; they tell us everything and nothing about you. For example, I know you were student ambassador of pub crawls which was incredibly fun and helped you grow as a person but I don't know what your degree was in, what uni you went to and what your uni experience did to help prepare you for the job you're applying for.
How do I get the balance right?
A short paragraph is fine, or show me more in a cover letter and / or accompanying materials if you prefer.
What I don't need is a detailed outline of every thought you've had, every action, every experience up until this point. What I do need is all the highlights that are relevant to how you're qualified for the position we're advertising.
Bad infographics
This is the one I feel the most passionately about!
I don't know who started it or who suggested to a generation of creative people that it was a good idea - but using a pie chart or coloured circles to demonstrate your understanding of Creative Cloud, web technologies or anything to that effect is virtually useless. It tells me nothing.
The header 'My Skills' followed by '86% Javascript' or 'three and a half stars in Photoshop', with no context attached. Three and a half what? Days? levels? Years?! Which reputable organisation has recognised this ability level?
It feels less like a neat and interesting way to convey your skillset and more like an attempt to crowbar in some illustration or infographics.
So please, for the sake of my sanity and my team's, stop it.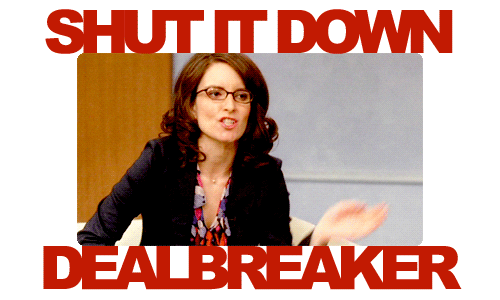 What should I do instead?
If you can prove it then there is nothing wrong with saying something to the effect of 'I have an extensive knowledge of Adobe's suite, with my main strengths in Photoshop and Lightroom'. Or simply list the technologies you have good experience with. You might feel that's vague but I can gauge your confidence and competence much more easily. It might ignite enough interest to want to interview you and find out more.
If you still want to use percentages then that's fine as long as you provide some context. E.g. I scored 98% in a PHP competency test set by [...] / recognised by [...]'.
Some bonus CV tips:

Don't make bad jokes - do so at your own risk.

Don't give your job title a gloriously vague name e.g. You're not a digital nomad, you're a developer that wants to work remotely. This is also applicable to names to the effect of: creative guru, pixel wizard or agile sensei.

Don't include personal photos - It's a CV, not a scrapbook. Again this is not applicable to additional materials e.g. social media, blogs, portfolios.

Do have a github - if you're a developer and don't have a github account (or one that you're keeping up to date), what are you doing?!

Don't lie about your competency - if your skills need work or you'd require some training; just say. We'd much rather you were honest and chances are we or someone else may be able to offer you the opportunities to learn. Otherwise we will suss you out pretty quick in an interview.

Do sell your USP - show us where your strengths and specialities are and demonstrate this with your work!
All the above being said, don't get to thinking we don't want to recieve your CVs. As well as loving the fact you'd want to work with us (and that you're giving us the opportunity to work with you!), we just want to help you hit all the right notes and ensure you're not overlooked because of some silly and avoidable mistakes. We're always looking for talented candidates to join the ranks and get involved.